Beginners' lessons
The club runs beginners' courses every year, for those who are totally new to the game and for those who have played bridge in the past and would like to to take it up again. The next series will begin on 1 March 2023 on Wednesdays from 7.00 – 9.30pm, and/or Fridays from 3 March 1.30 – 4pm,and run for 12 weeks.
Phone Val 07 347 1713, 027 482 6793 or Colleen 021 104 6637 for enquiries.
Rotorua Bridge Club Lessons
Cost: $70 / person for 12 lessons and membership for remainder of 2023.
Under 25? If so, $40 youth rate applies
Bring a friend and create a partnership! – $100 for 2 people
You start to play bridge on your very first night! Each lesson begins with an explanation of the evening's topic and, after a short supper break, is followed by card-play where you can practise what is being taught.
At the end of the formal lessons you will spend the next months playing in a supported situation: you will be playing with other novices (although you can also join in main club play whenever you want to), and a director is on hand to answer questions that come up.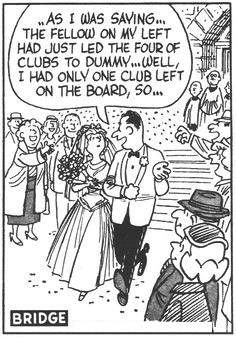 How to enrol
Sound like you? To enrol, just email us on
rotoruacontractbridgeclub@xtra.co.nz
or telephone: Val 07 347 1713 or 027 482 6793, or Colleen 021 104 6637
Learning bridge at the Rotorua Bridge Club is fun and friendly, and you are supported throughout your first year of play. At the club's midwinter dinner in July, a social evening which marks the end of the formal classes, new players meet other club members and play social bridge.
For links to sites with helpful information for beginners see our Resources page
Why play bridge?
Are you thinking of taking up the greatest and most popular card game in the world?
If you have never played before, or you are keen to start again, do come along to our lessons.
Click here to see what players are enjoying about bridge.
Bridge is a truly fascinating game that you will enjoy for the rest of your life. It keeps the mind alert, and it's good for your social life – you meet so many interesting people and are sure to find new friends at the card table.
How do you know whether you will like bridge? There are some clues!
Do you enjoy other card games? Most bridge players have enjoyed other games. If you have played 500 or euchre in the past, you will already know some of the basics of bridge.
Do you enjoy crosswords, sudoku and similar puzzles?
Do you want a challenge? Even learning the basics takes some effort – and after that the learning never stops.
Are there some evenings when you'd you rather be out playing an enjoyable game with other people than sitting at home watching television?
If you are still not sure bridge is for you, come along anyway – you can come to the first lesson with no commitment at all. Or if you know anyone who plays, ask them about the game – bridge-players are very enthusiastic about it because it really is a great game – if you try it you are very likely to get hooked!